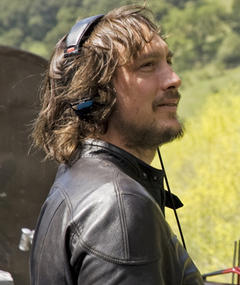 Nicolas Becker is a sought-after foley artist, sound designer and composer.
He has received numerous awards, latest an Oscar for his work on the movie Sound of Metal by Darius Marder. In 2013, Becker received his second Golden Reel award for his work on Gravity by Alfonso Cuarón. He was the sound designer of 2016 Cannes Jury Prize winner, American Honey; did the foley that created the texture and sound design of the Aliens in the last Denis Villeneuve Film Arrival which received an Oscar for best sound editing; and composed the music for Raja Amari's film Corps Etrangers.
He is a member of the band Manasonics, and founder of the music collective The Visiting which participates in many differ- ent film and art projects.
Becker is the music and sound supervisor for Philippe Parreno's exhibitions, and has worked with Parreno on various films, including the acclaimed documentary Zidane: A 21st Century Portrait (2006).